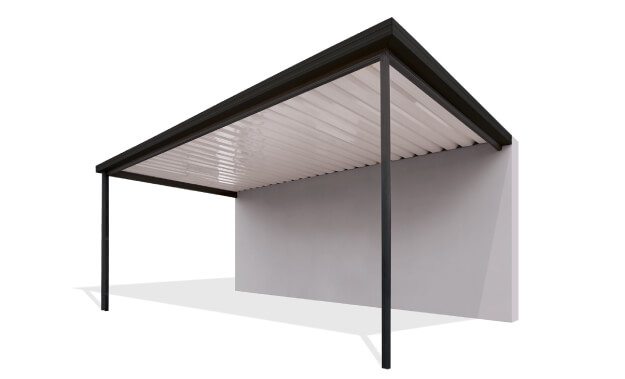 Queensland Sheet Metal now sells carports and patios. Complete in kit form, with posts and accessories, these patio's are simple to put up and look fantastic. Our patios provide long unsupported spans which means less beams, less posts and more scenery.
We supply to installers who demand the best sheets, beams and components for their patio and carport projects at the best prices. And YES, we also supply direct to the public as well as the trade.
Designed to offer customers choice, local service and support and quality steel products. There is sure to be a patio roof to suit any home.
Quality Steel Products
High grade steel
Fully engineered & certified to suit Australian conditions
All designs comply with strict Australian Building Code
Proven track record
Termite resistant materials
Packaged for easy delivery to your site
Attached Skillion
A popular choice for a cost effective addition to your home. This simple design is often used to extend living areas, for carports, boatports or to provide a sheltered area to protect valuable possessions from the heat and cold. Attached skillion patios and carports add value to any outdoor area of your home.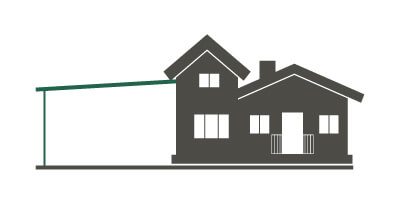 Fly Over
Fly over roofs extend the height of your ceiling, creating a luxurious open living area allowing extra light and air flow into your covered area. Utilise the maximum amount of space and enhance your home by adding a fly over roof that you can enjoy all year round.
Freestanding Skillion
A versatile design that can be used for numerous purposes. Commonly used for carports, pool shelters or a cosy patio in the yard to provide shelter from the weather. Freestanding patios and carports are available with a variety of different beam and post options to complement your home.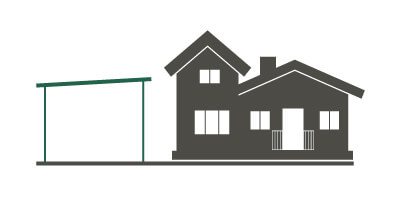 Freestanding Gable
A perfect option to create a stunning opening for your outdoor living area. A gable roof will give your patio or carport additional height and efficient ventilation. A variety of gable infill and beam options are available.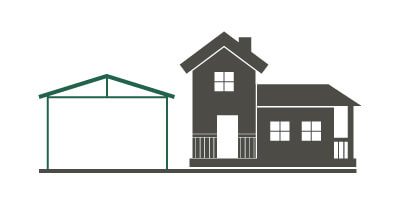 Two Storey
Patios are an ideal solution to extend an upstairs living area on two storey homes. Entertain your family and friends outdoors for longer while still keeping cool on hot summer days and cosy on those winter evenings.
Carports
Whether you want protection for your car, boat caravan, we have a design to suit your needs.
Our carports provide an affordable shelter. Durable and strong, our carports have been engineered to withstand the harshest Australian climates and wind conditions.
Whether you need more space to park the car or boat, a carport is the way to go!
Our carports can be custom designed to suit your specific needs – tell us what you want and we can design it for you.
Our carports are also available in kit form with all components and accessories included. You can choose to assemble and save, or contact your local Queensland Sheet Metal representative to help you organise a team of experienced builders to construct your building.
Features
Strength from galvanised steel purlins
Weather resistant sheeting
Versatile design allows for multiple bays
Engineer designed & certified
Design plans facilitate Council approval
Easy to install
Benefits
Protects cars, caravans & trucks against weather elements
Features durable frame anchored to foundation with screws and bolts
Variety of designs & roof styles
Offers a variety of designs to suit all budgets
Provides obligation free quotes
Provides location-specific designs & engineering specs
Includes location-specific wind loads
Comes packaged for delivery to your site
Contains installation manual
Features easy installation
Australia wide distribution outlets
Comes in a wide variety of colours
Provides local service & support
Patios
Australia is about enjoying the great outdoors but with adequate protection from the harsh Australian sun. There is no better way to experience the Australian lifestyle than under a patio.
It is a great way to add extra living space and value to your home.
Available in a range of colours and designs, our patios are a perfect addition to your home, ideal for entertaining and an attractive retreat for those quiet times where you can sit, relax and soak up the outdoors.
Features
Powder coated frame
Profile posts & beams
80% gloss roof sheeting or insulated panels
Stainless steel components & fasteners
Standard designs are fully engineered
Flexible designs that can be tailored to your needs
We can custom design a patio to suit your specific needs
Benefits
Adds value, protection & living space to your building
Offers a variety of patio designs to suit all styles & all budgets
Provides obligation free quotes
Provides location-specific designs & engineering specs
Includes location-specific wind loads
Comes in 80% gloss sheeting or insulated panels
Features powder coated frames
Comes packaged for delivery to your site
Includes stainless steel component & frames
Contains installation manual
Provides local service & support

Additional Information
Design Standards
All beams and column sections are extruded hi-tensile steel with excellent durability and corrosion resistance, complying with AS 1170.1-1989 and AS 1170.2 SAA Loading Code. The testing and design of the structural members complies with the following standards:
• SAA Loading Code Part 1, AS 1170.1: Dead and Live Loads and Load combinations.
• SAA Code AS4055 Wind Loads for Housings. Australian Standard AS 4600 Cold Formed Steel
Structures Code and all other associated standards.
Deck, Gutters, Downpipe, Capping and accessories manufactured from ZINCALUME® and COLORBOND® Zinc/ Aluminium coated steel complying with Australian standard 1397 "Hot dipped Zinc or Aluminium/ Zinc Coated steel sheet and strip" and fixed in accordance with Australian Standard 2179 and 2180 "Metal Rainwater Goods" will have a minimum life prior to perforation by weathering in the natural elements of five years from date of installation.