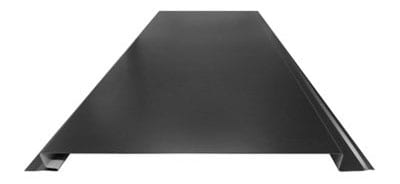 Select from the Pinnacle Range
Our new cladding is ideal for a wide range of architectural uses, from new builds to upgrades and renovations. If you're trying to find the perfect match of style and colour for top-quality exterior presentation, we have exactly what you need.
This new generation of durable, highly functional cladding is being called "The Next Big Thing" by expert designers and architects around the world. These very versatile, stylish materials are ideal for all types of architectural uses.
The new cladding is incorporated into designs for everything from shop fit outs to wall cladding and more. Metal wall cladding is very popular worldwide, and used in many different design contexts. At Queensland Sheet Metal, we have designed a number of standard profiles for you to use, but we're happy to work with our customers to achieve a bespoke look.
The Pinnacle Range offers a selection of options for style and appearance, including sleek stylish panels and patterned designs. This ultra-modern look is becoming very popular with new properties, delivering an excellent array of choices to display individuality.
Ask Queensland Sheet Metal about the Latest Architectural Cladding in Brisbane
For more information, call Queensland Sheet Metal on (07) 3267 1010 to speak to our cladding experts about your needs. We'll be happy to provide any guidance and technical advice you need. Trade enquiries are welcome.