Our Insulated Panels are a revolutionary technology, combining Colorbond® Steel roofing with an underlying insulation and ceiling into one product. These are excellent roofing supplies for any premises.
INSULATED PANEL ROOF PROFILES
Get the best corrugated roof sheeting products with in-built insulation. Corrugated insulated panels offer an effective way to protect your roof's interior and they're easy to install.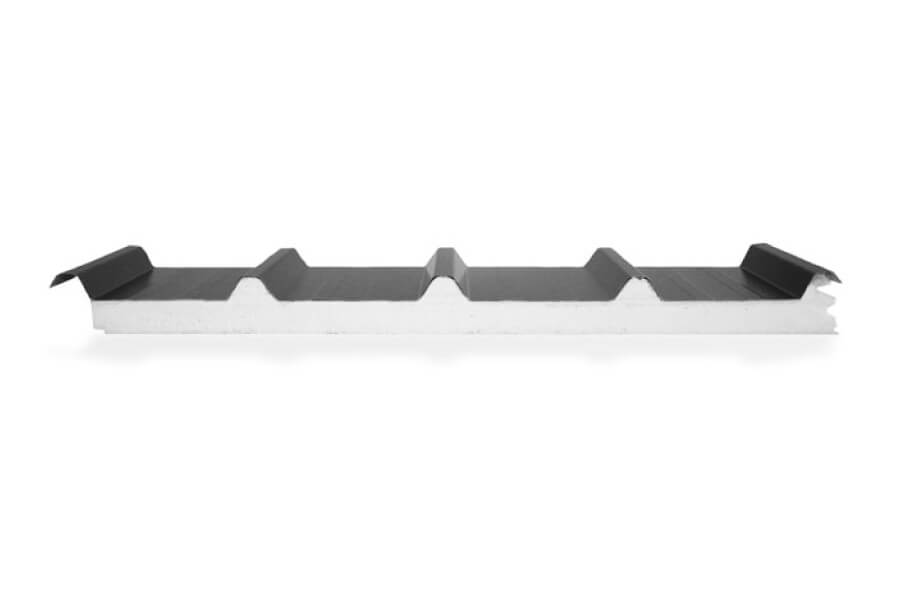 Insulated Five Rib roof sheeting offers a range of applications. It is easy to install for residential and commercial purposes and it's available in a range of colours.
Insulated Roofing Panels
A properly constructed roof is composed of many layers, which normally require many different products. The two primary layers are the main roofing material itself, such as Colorbond Steel, and the insulation sub-layer required to maintain the temperature within the building and energy efficiency. This creates the need for longer installations, costly repairs and more frequent maintenance visits.
Queensland Sheet Metal has a great, new solution with insulated roofing panels. Insulated roofing panels are a revolutionary technology that combine Colorbond steel roofing with the underlying insulation and ceiling into a single product. The innovative design integrates all three layers into a much more effective roof.
Insulated roofing panels have the following benefits:
Larger panels for easier and faster installation
Superior thermal insulation for energy efficiency
Require less structural support from the roofing sub-structure
Easier maintenance and repairs
Insulated roofing combines your roof, insulation and ceiling all into one perfect solution.
Different Profiles
Insulated roofing panels come in two different profiles, each made from high-strength, pre-painted Colorbond steel with an energy efficient polystyrene undersurface.
Five Rib Insulated Panels: The five rib panel features a high peaked ribbed profile.
Corrugated Insulated Panels: Traditional roofing profile for Australian homes.
Each variety of profile have their different advantages. Click on either link to learn more. Also, Queensland Sheet Metal produces the full range of roofing accessories for both types of insulated roofing panels, finished in the Colorbond colour of your choice.
Ask For Our Complete Catalogue
For more information on insulated roofing panels or other great roofing products, be sure to contact Queensland Sheet Metal and Roofing Supply Pty Ltd for our complete catalogue and pricing guide. Our friendly and dedicated staff are looking forward to helping you with all of your Brisbane roofing supply needs.
To find out more about our insulated roofing panels call us on 07 3267 1010 today.