Get the best corrugated roof sheeting product with in-built insulation. Corrugated insulated panels offer an effective way to protect your roof's interior and they're easy to install.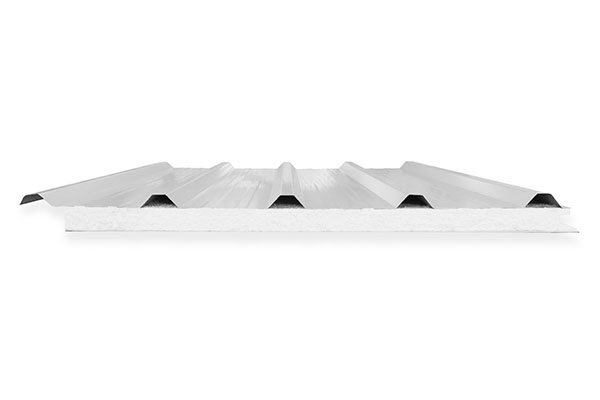 Insulated Five Rib roof sheeting is easy to install and is used for residential and commercial purposes. It is available in a myriad of colours.
Why Choose Insulated Roofing Panels?
Queensland Sheet Metal has a great solution with insulated roofing panels. Insulated roofing panels are a revolutionary technology that combines colour steel roofing with the underlying insulation and ceiling into a single product. The innovative design integrates all three layers into a much more effective roof. These panels are also often referred to as sandwich panels or solar roof panels as their insulation properties make these panels very energy efficient. They are also suitable for a wide range of applications but are commonly used for patio roofs.
Insulated roofing panels have the following benefits:
Larger panels for easier and faster installation
Superior thermal insulation for energy efficiency
Require less structural support from the roofing sub-structure
Easier maintenance and repairs
Available in a range of colours and thicknesses
Different Profiles
Insulated roofing panels come in different profiles, each made from high-strength, pre-painted colour steel with an energy efficient polystyrene under-surface.
Quotes and Advice
Queensland Sheet Metal can provide advice and a detailed quote to suit your requirements. We supply all of the accessories required to accompany these panels such as flashings and suitable screws.
Ask for Our Complete Catalogue
To find out more about these products, contact Queensland Sheet Metal or call us on 07 3267 1010. We're happy to assist with all your roofing supply needs.