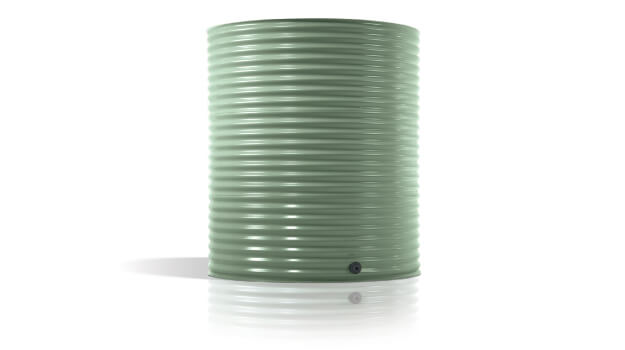 Queensland Sheet Metal Rainwater Tanks are manufactured to the highest standards and are available in Paperbark® or Pale Eucalypt® colours.
A water tank can assist with your water management, often helping to reduce your water bill. Collected rainwater can be used to fill the pool, wash the car or water the garden.
With additional plumbing and a pump, a tank can be used for a variety of household appliances. Made from Aquaplate steel, they are available in a range of sizes and shapes.
Round Tank Features
3000 and 5000 litre sizes
Traditional style – round corrugated tank
Made from safe, long lasting, high quality Aquaplate® steel
Supplied with a one inch outlet and tap
300mm diameter mosquito proof inlet fitted, that doubles as an inspection point
Rounded Square Tank Features
2000 litre size
Classic water tank design in a new, modern square form
Featuring a corrugated finish with attractive rounded curves
Made from safe, long lasting, high quality Aquaplate® steel
Supplied with a one inch outlet and tap
300mm diameter mosquito proof inlet fitted, that doubles as an inspection point
Tank dimensions: 1360mm wide x 1360mm long x 1550mm high