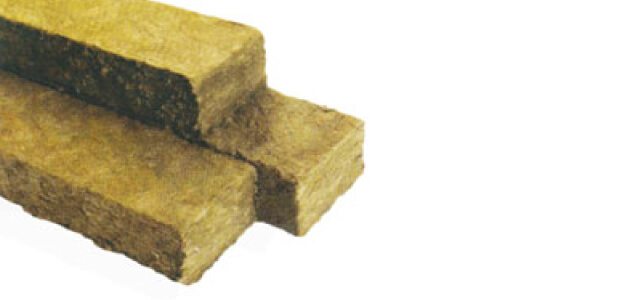 Queensland Sheet Metal Wall Batts are an insulation material specially formulated to provide fire protection in party walls or separating walls between adjoining occupancies. It is manufactured from a molten mixture of natural rock and recycled blast furnace waste products, bonded with thermosetting resin.
The product has remarkable resistance to shrinkage at temperatures encountered in fire conditions. The stability is well beyond that of normal Rockwool or Glasswool insulation materials. The product can be identified by its dark brown appearance.
Applications
Queensland Sheet Metal wall batts are designed for installation between the top of a fire resistance level (FRL) party wall and the roofing membrane. Its purpose is to meet the requirements for fire resistance between adjacent tenancies, as set out in building codes and ordinances.
The product can also be used as a fire seal between the edge of a floor slab and the facade of a building. Multiple layers must be stacked neatly and should be installed as one unit, however a single layer of wall batts are preferred. Wall batts may be stacked to fill cavities up to 255mm in height. The wall batts' original height must be compressed by a minimum of 10% and Queensland Sheet Metal does not recommend more than three layers to be stacked without adequate support.
When a batt is required to be extended in length, a Vee profile cut shall be made to both ends of each batt so to provide a butt joint. Any vertical joints in a stacked batt installation should be staggered. Batt lengths are to be cut so to provide a tight fit in the construction gaps opening width. They must be fitted tightly and accurately, following the profile of the gap.
Benefits
Highly durable insulation product
Remarkable resistance to shrinkage at high temperatures encountered in fire conditions
Easily fits into standard party wall applications
Easily cut and formed to fit into tight applications
Excellent and cost effective fire insulation
Performance is not adversely effected from contact with water
Non combustible
Bio-soluble and safe to use product
Additional Information
Available Facings
Wall Batts are available un-faced. Any other applied facings may reduce its performance.
Health & Safety
This product is manufactured from Rockwool.
SKU Table
| Thickness (mm) | Length (mm) | Width (mm) | Pieces per Pack | Nominal Coverage m2 per Pack | Lineal Metre per Pack |
| --- | --- | --- | --- | --- | --- |
| 100 | 1200 | 168 | 5 | 1.08 | 6 |
Physical Properties
Density
70kg/m3
Fusion Temperature
In excess of 1150°C
Thermal Conductivity
0.037W/MK at 23°C mean temperature
Non Combustibility
AS/NZS 1530.1 : 1994
Non Combustible
Fire Hazard Properties
AS/NZS 1530.3 : 1999
Ignitibility:0
Spread of Flame:0
Heat Evolved:0
Smoke Developed:0
Corrosion Resistance
BS3958 part 5 – 1969
pH 7.0-9.0; Less than 200ppm soluble chlorides
Moisture Absorption
When placed in a controlled atmosphere of 50°C and 95% relative humidity for 96 hours
Less than 0.2% by volume
Fire Protection Level
Width of fireseal (mm)
Level of Fire Protection (hours)
120
1
128
1.5
135
2
Sample Specification
The insulation material shall be wall batts 100mm thick as supplied by Queensland Sheet Metal. The wall batts shall be compressed into position with a minimum 10% compression in height, fitted snuggly into the cavity. The batts 168mm width may be trimmed down to suit fitment but the batts FRL shall be the same or greater than the adjoining elements structure's FRL.