Corrugated sheeting combines great functional benefits with a stylish look that will complement any exterior.
With its classic look and timeless appeal, corrugated sheeting is a versatile profile that can be used in many applications including roofing, walling and fencing. It complements both contemporary and traditional architecture to put the finishing touches on the exterior of your next job or DIY project.
Available Colours
Experience the Corrugated Benefits
When you buy corrugated sheeting from Brisbane's roofing supplies specialists, you will be getting a wide range of benefits. Corrugated sheeting is available cut to length to suit your requirements and is available in both 0.42 and 0.48 base metal thicknesses. Fit it to your roof, your walls or use it for fencing to provide great protection and a superior finish. Other benefits of corrugated sheeting include:
Colorbond® steel Style – Our corrugated roofing is available in a range of Colorbond® Steel colours for practical roofing to suit your own personal style!
The Bluescope Guarantee – Our roof sheeting is made from Bluescope Steel and is backed by their great manufacturer's warranty. Get the benefits from a large business with a personal touch.
Versatile material – When you get corrugated sheeting you're choosing an adaptable material that is appropriate for a wide variety of projects. For form and function, corrugated sheeting has a great range of applications.
Long lasting and lightweight – Corrugated roofing is lightweight and designed to last. Make the job easier for yourself with our durable and easy to install corrugated sheets that are particularly cost-effective and require little maintenance.
Easy to install – Our corrugated profile is easy to install and great for DIY purposes. If you need an affordable solution for your roofing, cladding or other purposes, talk to us about your sheeting options.
Find out more benefits by checking out 5 great advantages of sheet metal roofing. If you work in the roofing industry in Brisbane or are putting the finishing touches on your walls, fences or roofs then our corrugated sheeting is for you.
For detailed information on the corrugated sheeting, please view or download our corrugated brochure below.
Fastener Selection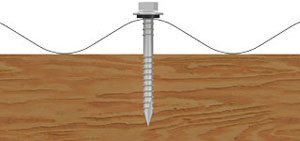 12 x 50 Type 17 or 13 x 50 Zip
To be used for fixing corrugated roofing into timber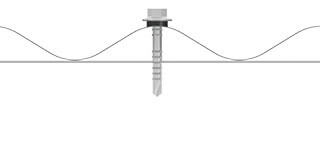 13 x 50 Zip or 12 x 35 SDS
To be used for fixing corrugated roofing into metal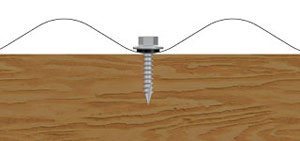 12 x 25 T17
To be used for fixing corrugated walling into timber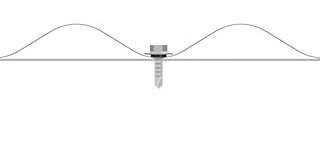 10 x 16 SDS
To be used for fixing corrugated walling into metal
Additional Information
If you're installing corrugated sheeting then we have some simple tips to help you out:
Corrugated sheeting should be laid facing the prevailing wind.
Each sheet should be laid to accurately join the preceding roof sheet without gaps.
Sheets should be laid according to the recommended support spacing.
Do not distort or stretch the sheeting when installing; this may leave gaps, letting in water and wind.
Ensure sheeting is weather-proof and properly sealed. Also ensure the overlaps are secure, particularly during roofing work.
Side lap fasteners should be secured mid-span when spans exceed 900mm for roofs and 1200mm for walling.
For roofing needs, the valleys of each fold in corrugation need to be turned up at the crest of the roof.
For expert help, product information and useful tips about installing corrugated sheets contact us . Call 1300 926 074 or contact us online.
Roof Laying Procedure
Prevailing Wind > < Laying Direction

Wall Laying Procedure
Prevailing Wind > < Laying Direction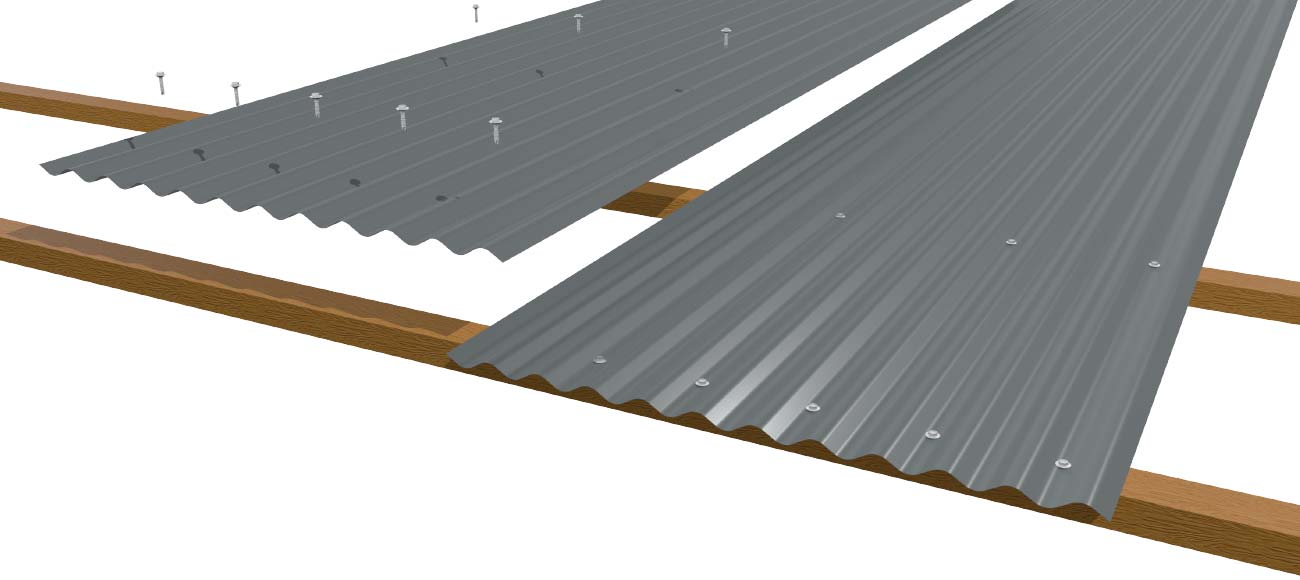 Fastener Positions
Roofing: Three Fastener Location (internal supports)

Roofing: Five Fastener Location (end supports and end laps)

Walling: Three Fastener Location (internal supports)
Walling: Five Fastener Location (end supports and end laps)

Spans (mm)
Three Fasteners
| BMT | Application | Span Type | Wind Class N1 | Wind Class N2 | Wind Class N3 |
| --- | --- | --- | --- | --- | --- |
| 0.42 | Roofing | Internal | 1200 | 1200 | 1200 |
| 0.42 | Roofing | Double | 900 | 900 | 900 |
| 0.42 | Roofing | End | 900 | 900 | 900 |
| 0.42 | Walling | Internal | 2600 | 2350 | 2050 |
| 0.42 | Walling | Double | 2150 | 1750 | 1550 |
| 0.42 | Walling | End | 2150 | 1750 | 1550 |
| 0.48 | Roofing | Internal | 1600 | 1600 | 1600 |
| 0.48 | Roofing | Double | 1200 | 1200 | 1200 |
| 0.48 | Roofing | End | 1200 | 1200 | 1200 |
| 0.48 | Walling | Internal | 2700 | 2450 | 2100 |
| 0.48 | Walling | Double | 2350 | 1950 | 1700 |
| 0.48 | Walling | End | 2350 | 1950 | 1700 |
Five Fasteners
| BMT | Application | Span Type | Wind Class N1 | Wind Class N2 | Wind Class N3 |
| --- | --- | --- | --- | --- | --- |
| 0.42 | Roofing | Internal | 1200 | 1200 | 1200 |
| 0.42 | Roofing | Double | 900 | 900 | 900 |
| 0.42 | Roofing | End | 900 | 900 | 900 |
| 0.42 | Walling | Internal | 2600 | 2300 | 2100 |
| 0.42 | Walling | Double | 2150 | 1900 | 1750 |
| 0.42 | Walling | End | 2150 | 1900 | 1750 |
| 0.48 | Roofing | Internal | 1600 | 1600 | 1600 |
| 0.48 | Roofing | Double | 1200 | 1200 | 1200 |
| 0.48 | Roofing | End | 1200 | 1200 | 1200 |
| 0.48 | Walling | Internal | 2700 | 2500 | 2300 |
| 0.48 | Walling | Double | 2350 | 2100 | 1900 |
| 0.48 | Walling | End | 2350 | 2100 | 1900 |