Queensland Sheet Metal offers two different styles of Valleys.
Our standard valley is designed to suit metal roofs whilst our tile valley is designed for tile roofs.
Both designs are available in Colorbond® Steel, Zincalume®, and Galvanised.
Valley
Queensland Sheet Metal manufacture a standard folded Valley that comes with a fold at the top to ensure fastness. This 0.4mm design is a common size used on a range of applications but the measurements can be changed when suited for different requirements.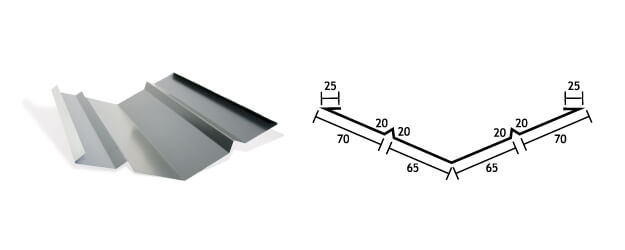 Tile Valley
Tile Valley is standard throughout Queensland and is used predominantly on tiled roofs. Queensland Sheet Metal provides standard tile valley in 0.40mm but this can be made in 0.55mm when more strength is required. We can manufacture custom valleys with different measurements when drawings are provided.