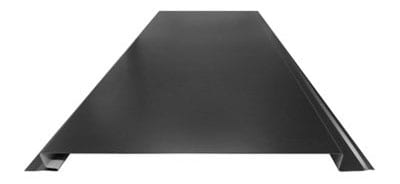 With Horizon cladding, the sky is the limit. It is one of our favourite cladding types. It has a beautiful, sleek look, and can be installed in a variety of different ways.
Horizon Cladding
Whether you want your cladding to run vertically, horizontally, or diagonally, Horizon cladding is up to the task. Additionally, Horizon cladding is:
straightforward to install
affordable
a great pick to accompany contemporary architectural designs
The Horizon Look
Horizon cladding is long and flat, with thin trenches dividing the sheets from one another. This versatile panel design can look modern or classic depending on your chosen finish. Metal really is one of the most versatile of all cladding materials and with the Horizon, you get a playful approach that intrigues the eye and the mind.
Many Installation Options
Some cladding options can only be installed in one way—either horizontally or vertically—otherwise they look strange or silly. With the Horizon, however, you can install it horizontally, vertically, or even diagonally. It's incredibly versatile, and it looks great on every single angle.
Different Options for Length
Some people like the look of long pieces of cladding, which are uninterrupted by lines and joints. However, you might prefer to have the cladding cut into smaller sections. This would make the metal look more like blocks and invoke thoughts of stones or bricks.
Different cuts of length of the horizon sheet metal, combined with the different options for installation, mean that there is a plethora of different looks that this simple design can give to your home. It's an architect's dream.
Changing Colours of the Horizon
Horizon sheet metal is available in a wide variety of colours and finishes to choose from in the UniCote, Magnaflow and UniCote Lux ranges. You'll be sure of finding the right colour to best suit your property.