Fibreglass is one of the most versatile building materials. Fibreglass is very tough, and rarely needs any maintenance. It's long lasting, doesn't rot or corrode, and it's easy to work with.
It's used for a truly fantastic range of roles from carports to radioactive equipment storage. It can be used to build onsite structures for almost any purpose, including fabulous portable modern yurts, storage areas, and even outdoor extensions and greenhouses.
4 Examples of Things You Can Build with Fibreglass
1.  Fibreglass Prefab Yurts and Homes
Talk about a home made to order – a fibreglass yurt is a home that costs a fraction of a conventional house, and can be scaled to match your needs and budget. Yurts are easy to assemble, too. The new versions of this basic idea are very like the famous "tiny homes" now becoming so popular worldwide.

2.  Greenhouses
Fibreglass greenhouses, like yurts, are made of translucent sheeting, which provide good protection for plants and good lighting year round. They're ready to build, very cheap, and also scalable according to your needs. They can be custom made, prefab, or DIY, depending on your preferences.
These greenhouses are budget-friendly choices for commercial hydroponics and special commercial crops, too. If you're in market gardening, for example, you can use fibreglass greenhouses to grow your products on a large scale, with the added benefit of protection against insect pests, moulds, and other overheads.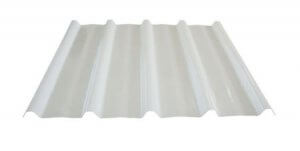 3.  Storage
Fibreglass storage options include liquid storage tanks, tool sheds, farm machinery and vehicle housings, and many more possible uses. These are all custom made solutions, built to match onsite needs. Fibreglass storage can be pre-cut and easily assembled onsite.
The excellent storage options available with custom builds deserve a mention in their own right. Custom storage builds can deliver excellent onsite benefits, improving storage quality and improving onsite efficiencies, while keeping costs very low. If you're looking for better storage options, it's a good idea to explore fibreglass storage designs.

4.  Outdoor extensions
Fibreglass extensions can be simple add-ons, like a carport roof using traditional fibreglass plastic roofing, or fully equipped, purpose-made custom modules for commercial uses. The custom building approach is very popular in the property market, allowing economic building choices onsite while also adding value to properties. These extensions can be tailored to any kind of residential or commercial environment, and built quickly.
If you're looking at your options for building on your site in the Brisbane region, check out our range of domestic and industrial fibreglass products on our website. We'll be happy to provide any guidance or technical advice you need.