Do-It-Yourself (DIY) home renovation projects are a very popular way to add function and value to your home. Whether refreshing your home's look or getting out the tools to build something new, a DIY project is fun and rewarding. With the proper planning and research, a DIY endeavour can be quick and easy, too.
Here are five DIY home renovation projects that you can start planning today.
1.  Paint
Sometimes simply adding a fresh coat of paint does wonders for your home, either to the interior or exterior. Your local paint or hardware store will sell inexpensive sample cans of paint that you can use to paint a section of the wall. Choose a few sample colours and paint different walls to get an idea how the new colour might affect the feel of the room.
As always, for painting you are rewarded in the quality of your job by taking the extra time to tape off your boundaries, laying drop clothes, and using a finer brush for detail areas. Check out this guide on how to paint a room for further tips and tricks to consider.
2.  Patio
Adding a patio sounds tricky, but it's a lot easier that you might think. There are really three elements that should be considered. The first is the floor surface. You can lay brick, stone, or tile. Brick or paving stones will be the easiest as a DIY project. The next consideration is the patio roofing. You can use standard sheet metal roof sheets or insulated panels. Speak to one of the experts in our sales team for more information.
The last consideration is any other features, such as a built-in BBQ station, railings, steps, or furniture.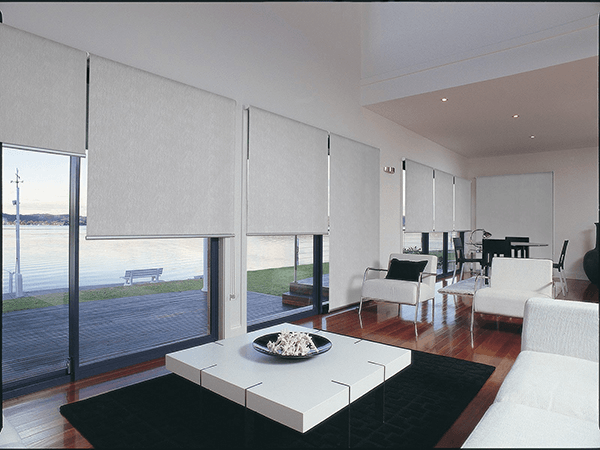 3.  Blinds
Exterior blinds are a great addition to your home. Beyond simply adding value to your home because of the aesthetic improvement, exterior window blinds will also reduce your energy bills by blocking solar heat, limit ambient noise from your neighbourhood, and most importantly reduce the opportunity for criminals to target your home.
Consider roller blinds as a first choice if home security is your primary consideration. You will need professional assistance to install the electric motor.

4.  Rainwater Tanks
Rainwater tanks are a great way to make your home green as well as add a renewable water source for your home garden. Rainwater tanks come in a lot of different sizes and should be engineered to collect run-off from your home's roof and gutter system. Depending on the size of your rainwater tank, you might need some professional assistance in positioning.
5.  Carport
A carport is very similar in scope to a patio. If you've already added a patio to your home, then using the same skills and planning for a carport will be easy. When designing your carport, be sure to consider additional features such as a second car, boat, motorcycle, and even a storage unit.
Carports are typically classified by the style of roof that they use, commonly a lean-to off of the main house or gabled roof. Do some research online to get some ideas on your carport's look and design.
Planning a DIY project? Get in touch with us.
At Queensland Sheet Metal we've been servicing the Queensland region for over ten years. We have a full range of roofing materials, including everything you need for roofing, walling, gutters, insulation, and patios.
Our friendly team of customer service representatives will help you find the right solution at the right price for your project.